You are invited to
Spend a Week with Seraj
Bringing Light to the
Generations
Five days, five Palestinian videos...
Once again our benefit this year will be virtual. You can participate wherever you are and whenever you have time. Beginning Sunday, October 3 you will receive daily emails, each containing a brand-new Seraj video created around this year's theme, Bringing Light to the Generations. These daily emails will allow you to participate in our life, learn more about our projects, and how you can support Seraj.
Bringing Light to the Generations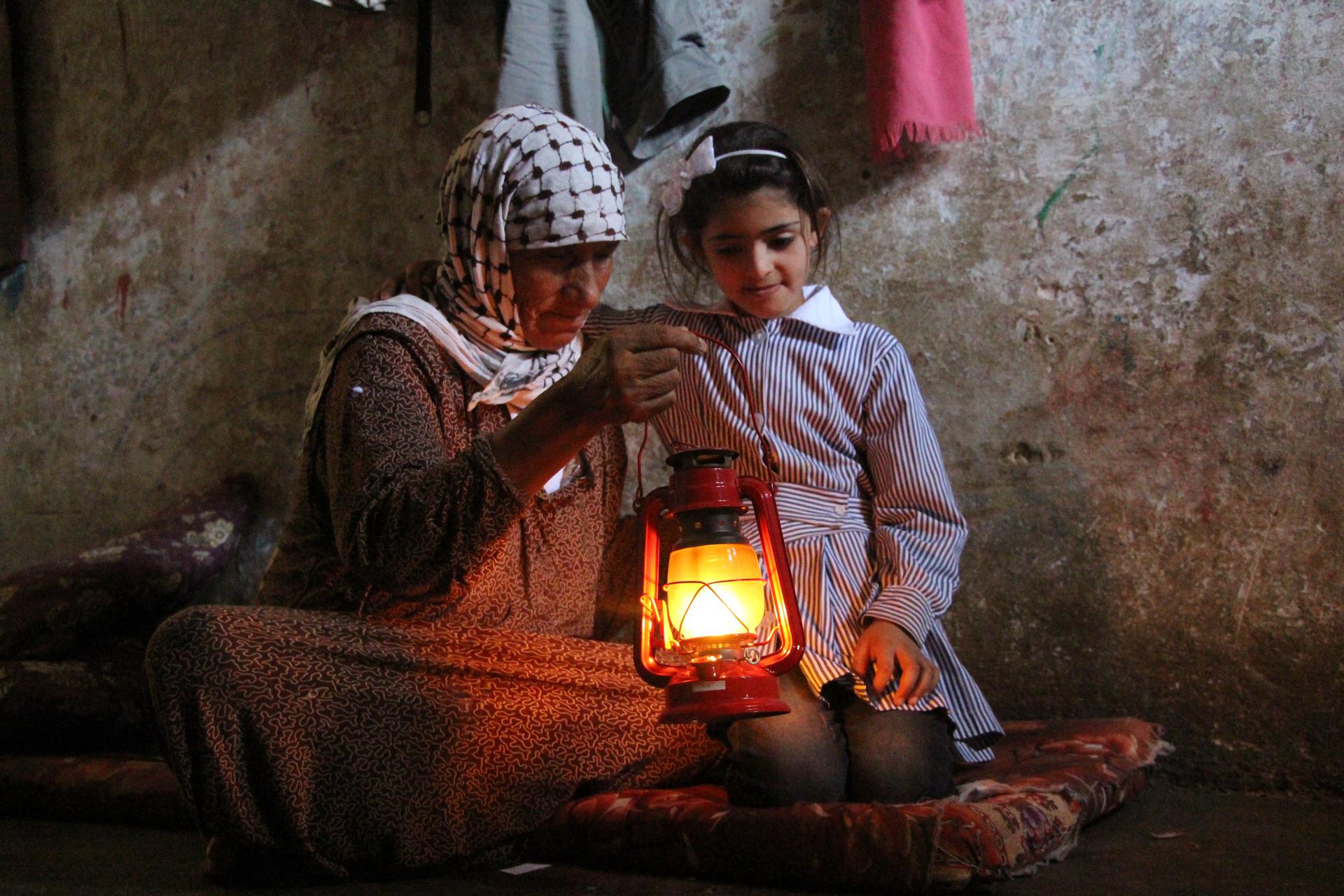 Seraj loves stories. Video is a great way to tell a story. This year's four Benefit video offerings are an effort to help people understand the cultural context of our work and some of what Seraj is trying to accomplish. We are sure you will enjoy them. We hope you find them engaging.
By week's end, all of the emails and videos will be available at: www.serajlibraries.org
Laurie Salameh, Seraj Palestine Director & Fida'a Ataya, Program Director & Master Storyteller. Both staff worked together to create this year's videos.
A short taste of what will come...
Last year we shared a brief video of life in the Jordan Valley, home of one of our libraries, Jiftlik. Making this video was a gallant effort, in the midst of the lockdown in Palestine. Click on the picture to view the 2020 video. And watch your email for the new 2021 videos.
How You Can Participate:
Seraj Library Project is dependent on donors like you for the resources to pursue our mission. We are built on partnerships; the partnership between Seraj Palestine and Seraj US, the partnerships with community groups who join us to establish libraries, and the partnership we have with our donors.
We invite your participation. Last year, our donors raised almost $125,000 in support of our various programs.
Your gifts to Seraj will support Palestinian children like these. Our efforts are directed toward families, communities, and now, with the Palestinian Storytelling Center and the larger Palestinian community. Join us! Click the button below.
Last minute update!
FILM PREMIERE
POSTPONED
I Came, But I Did Not Arrive
The Seraj Benefit Committee has decided we must postpone the in-person party and premiere screening of our film, "I Came But I Did Not Arrive," originally scheduled for Saturday, October 9th until a new date can be found in the spring of 2022. The continued presence of the Delta variant in the Chicago area made this a necessary step to insure your safety. We are disappointed that we won't see you in person, but we will be back in touch after the first of the year with a new date for this event. We look forward to seeing you then.
As you may imagine, we very much look forward to this movie, the first of many stories which will come from our new Palestinian Storytelling Center. A major thrust of the Center is making widely available stories of Palestinian experience and heritage. We are very excited about this part of our Project.
Our annual benefit beginning October 3 remains very much on the schedule. Watch for your daily email. Be sure to check out this year's videos and hear what our Palestinian friends have to say about the importance of our libraries to their families and communities.
Spread the Word!
Very likely you have friends who would like to participate in our benefit week and our work. Please send us their email addresses or forward our daily mailings. Tell folks about why you like Seraj. We will be very appreciative.