Seraj mourns the loss of their Founding Board Chair
James McKendree Wall, the First Chair of Seraj, died peacefully on March 22, 2021.
Jim Wall met Estephan Salameh when Estephan was a student at North Park University in Chicago, IL. Jim was enrolled in an Arabic class from Estephan. They became friends. At that time, Jim was chair of the Elmhurst Library Board and the Village was building the new Elmhurst Public Library. Proudly, Jim took Estephan, Laurie and a number of other Palestinian young adults to discuss public policy and see the impressive new structure. On leaving the new building, one of the young Palestinian women, cried out "Why can't Palestinians have libraries like this?"
This visit planted the seed - wouldn't it change things if every village in Palestine had a library like this one in Elmhurst? Nearly 20 years later, Seraj Library Project is 10 libraries strong and is embarking on two flagship projects, the Storytelling Center in Kufor Aqab and the Cultural Center in Birzeit, each with its own library.
There is no comparison between the 10 Seraj libraries and the multimillion dollar public edifice in Elmhurst, but they are both inspired by the same appreciation for "the power of books and learning for all."
Estephan Salameh, Co-Founder, shares remembrances of his friend, James:
With great sadness I learned of Jim Wall's passing. It was only two days before that we spoke on the phone about how happy he was to have "our man" in the White House before his time comes. We planned for when we could meet this summer in Chicago. I was so looking forward to that.
Jim was more than a friend to me. He was like my father in diaspora while I was completing my graduate studies in the US. He even stood with me at my wedding. Above all, he was my mentor and my inspiration in our struggle for peace and justice in the Middle East. Sadly, Palestine has lost one of its greatest supporters and strongest voices in America.
When Laurie and I decided to establish the Seraj Library Project in the US in 2005, Jim Wall was our first Chair and supporter. No words can describe the pain in my heart for losing Jim, I will miss him dearly, as will the Seraj community and the Palestinian people.
Of the many pieces of wisdom he shared with me, I am reminded today of this: "Read the signs wherever you can find them, and then act upon them." And one of the many things he did: he ran President Jimmy Carter's Campaign in Illinois. The world is a better place for Jim's influence. I can't imagine a world in which he isn't a phone call away, ready to offer some light advice and useful bits of wisdom. I am honored to have known Jim and to be able to say "we go way back…" Jim leaves behind a massive and beautiful legacy in his work, his writings, his friendships, his children and grandchildren and above all his love to Palestine and the Palestinian people. I encourage my fellow Palestinians to learn more about the great work of Jim and his love and support to Palestine by visiting his blog: www.wallwritings.me
Laurie Salameh, Co-Founder, added, our hearts grieve with all his friends and family, and we can be sure that the world is a better place for his passion and contribution to justice and goodness, and we are all better people for knowing him.
We hope we can continue to honor his legacy through our work here in Palestine.
The Salameh family enjoying time with Jim and Mary Eleanor Wall
during a summer visit some years ago.
"Long-time (Elmhurst) resident had connections in the movie industry, national politics, more"...read the full Elmhurst article here.
Seraj Library Project is one of the options suggested by the Wall family for memorial contributions. Contributions in Jim's memory may be made at the following the link:
If you choose, designate "James & Mary Eleanor Library Fund" in the comment box.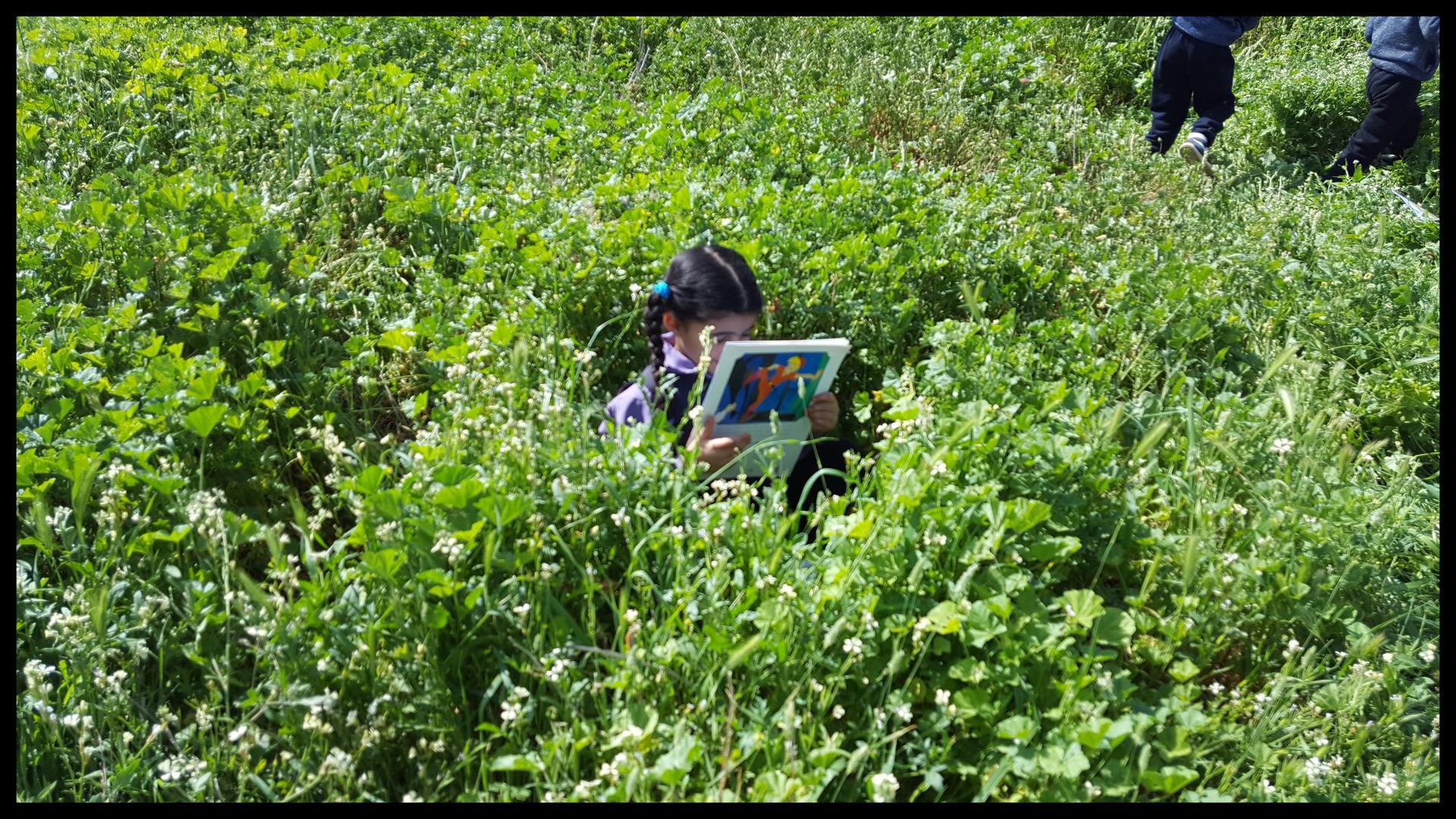 This newsletter was crafted by the Communications Committee.
Amelia Miller, Chair
Let us know your questions or concerns, or how we can help you.