Please join us in support of our TWO amazing new flagship projects!
Get a "first look" in a new video.
As this newsletter goes out, Palestinians are facing forced eviction in East Jerusalem, roaming lynch mobs, attacks on worshippers at holy sites and heavy and indiscriminate bombings on civilians in Gaza. Seraj Library Project has always been about peace, justice and providing safe and beautiful spaces for communities throughout Palestine. We stand with all those who are touched by the violence and hatred. We will continue our work in support of human rights and dignity so peace can prevail.
By good fortune (and a lot of conscientious, hard work), Seraj Library Project is engaged in two big flagship, culture-forming projects. We have been very intentional about planning for a Storytelling Center, with its accompanying programs and curriculum. But we never could have anticipated the opportunity to be housed in the RIWAQ architectural restoration in Kufor Aqab. This location raises the impact and cultural contribution of the Storytelling Center and is a real gift, both monetary and cultural.
At the same time, we never could have anticipated an invitation to establish a Cultural Center in Old Town Birzeit. This is something that gives us a real opportunity to do something significant in a very public place that will include a children's library, a university-orientated library, an arts center, a music conservatory, a cafe and the Seraj office.
I'm a new Text block ready for your content.
Watch the new video below from Laurie Salameh, as she guides us through the new properties and talks about the new projects. Click the picture below to view the 6 minute video. Subtitles available!
The video demonstrates the potential represented by these two marvelous locations. With great excitement, we are just now at the stage of installing furniture, equipment and materials which will allow us to begin offering services in both locations.
Fortune has smiled on us and our hard work has brought us to this point. But to move forward with these two extraordinary new projects a special effort is required. We, both US & Palestinian Seraj, need to rise to the occasion. Though we have secured excellent leasing deals for both locations, we still have the expenses of furnishing them and establishing the programs. We are nearly there, but additional funding is required before we can open our doors in these locations.
Our partners are leading the effort. The Fite Memorial Fund has already raised $125,000 for the Storytelling Center. The $100,000 UK estate will help with parts of the Birzeit Cultural Center. A $30,000 matching grant from the Episcopal Paddock Fund will provide support with the children's library in Birzeit.
Now, we need YOUR participation. This is your opportunity to be part of something truly meaningful, for all of Palestine. We invite your participation, now, at the end of our fiscal year (June 30), and over the next two years.
Specifically, we hope to raise $40,000 on the basis of a matching challenge.
Seraj looks forward to your contribution to this challenge.
Please join us in support of our inspiring Projects. We will make great use of your gifts.
John Cassel, on behalf of the
Seraj US Board, and our Palestinian partners.
You can be a part of these exciting developments and the Paddock challenge. Help us raise the $20,000 in matching funds that will allow us to move forward on these two very special projects. Thank you!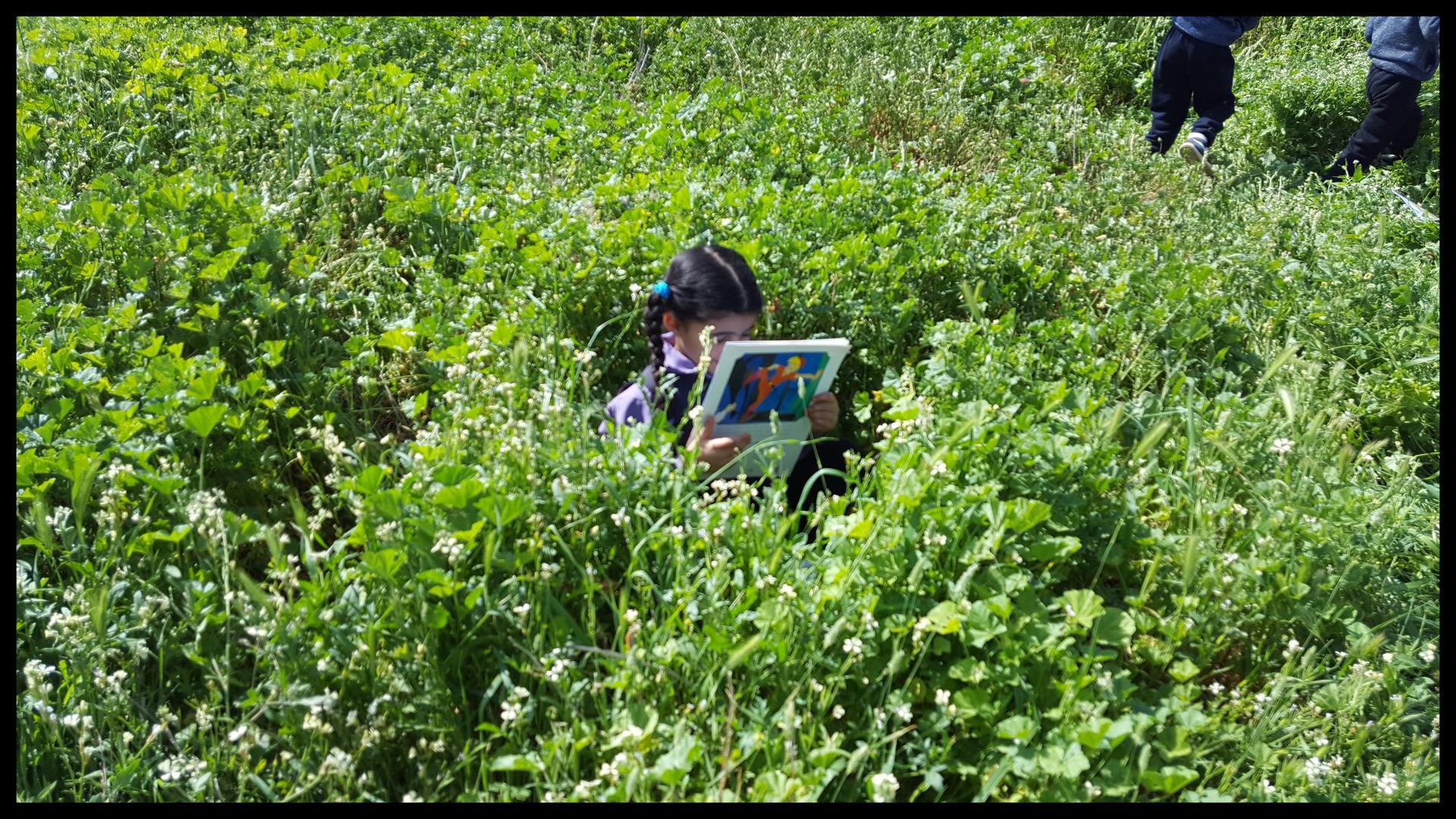 With a book, I can go anywhere...
This newsletter was crafted by Amelia Miller, Editor
Let us know your questions or concerns,
or how we can help you.